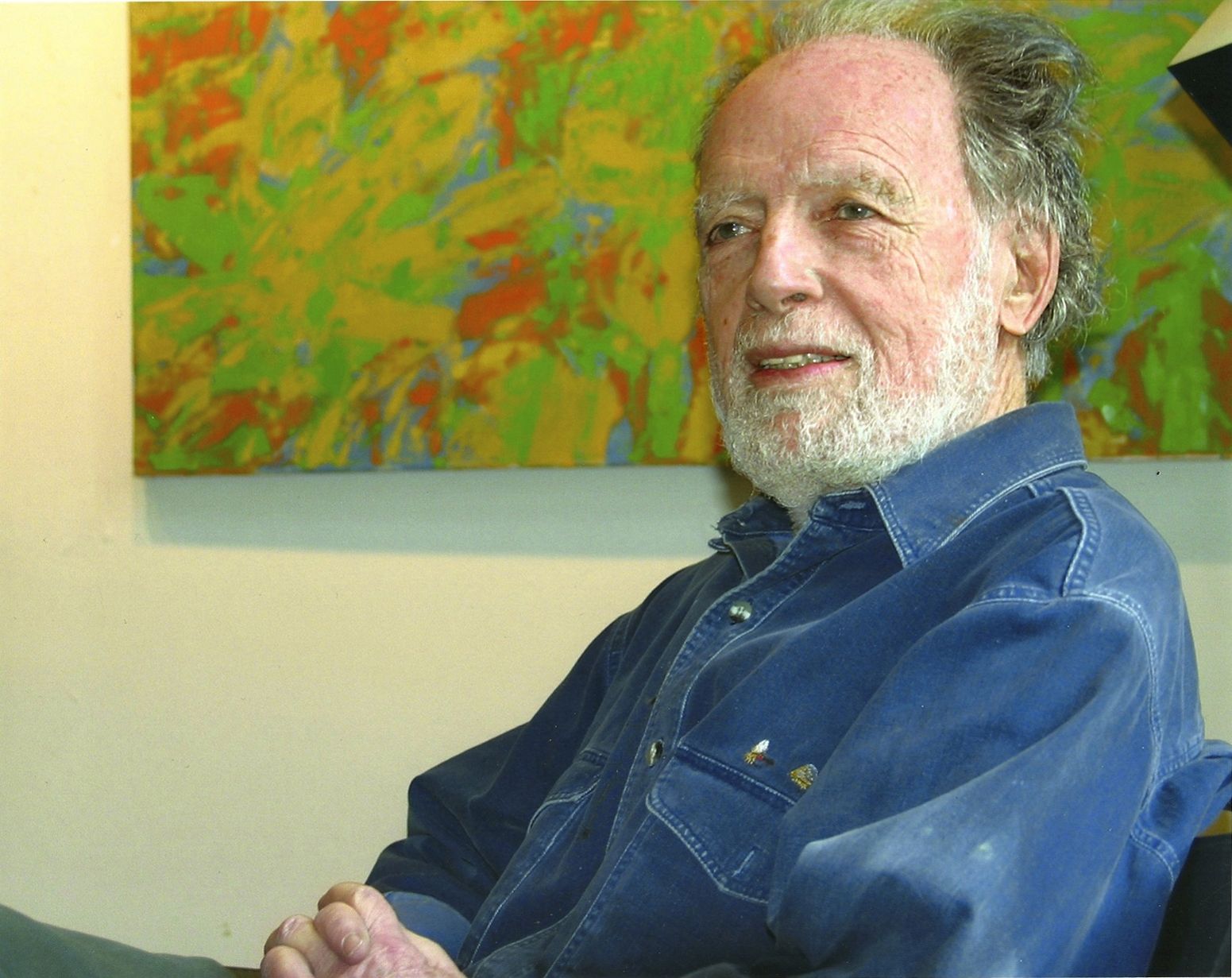 About the artist
Gerald Monroe, born in New York City in 1926, cannot recall a time when he hasn't been making art. During the Depression years he was drawing political cartoons even before he entered his teens. As a teenager he was familiar with and admired the work of the Regionalists and Social Realists, who portrayed rural and urban America in the first decades of the 20th Century. Through his early 20's, essentially self taught, he painted academic still lifes and portraits. As simply rendering objects skillfully became less satisfying, he began attending classes at the Art Students League in Manhattan and then won a scholarship to the Cooper Union for Art.
He established his studio in Manhattan, where, more than five decades later, he still works. After graduating from Cooper, he earned degrees in art from New York University, where he also taught drawing as an adjunct instructor. For his doctoral thesis, he conducted seminal research into the role of artists in the left-wing political movements of the 1930's, specifically the Artists Union and its connections with the WPA. He became a tenured professor of studio art at Glassboro State College, from which he retired in 1986. His work has been shown in galleries and museums in New Jersey, on the East End of Long island and in Manhattan.
As with the work of such Modernists as Monet, Matisse and Picasso, Monroe uses a motif as a point of departure. Starting with observed reality (foliage in recent years) the painting evolves -- through a negotiation between observation and invention -- into a new reality. This process of permutation and change, when it works, should result in an image that is fresh and unexpected. Monroe says it is the anxiety about the possibilities that makes the process both dangerous and compelling.